Technical information
Ullman Leaflex Atlantic Suspension Mechanism allows 200 mm travel.
Can be optimized to any specific vessel.
Arctic
The Ullman Arctic Seat is a smaller version of the Ullman Atlantic Seat.
Its design makes it possible to fit in limited spaces without compromising function.
Apart from that difference it has the same specifications as the Atlantic Seat.
To read more about its specifications please go to Atlantic Suspension Seat
Atlantic common features
Optimized comfort and safety for high performance boats
• Seating geometry designed to give passenger optimal body posture for handling both static and dynamic loads.
• Built-in Lateral Support
• Ullman Semi Active Progressive Shock Mitigation System with twin shock absorbers
• Progressive damper made of aluminum (5077) and stainless steel (2343/316)
• Adjustable damper rebound and compression setting
• Multi layered fire resistant foam for optimal comfort and safety
• Premium quality leather upholstery
• Seating unit reinforcements of aluminum (5083)
• Backrest shield of pure carbon fibre
• Water and UV protecting seat cover
• 3 year limited world wide warranty (Extendable)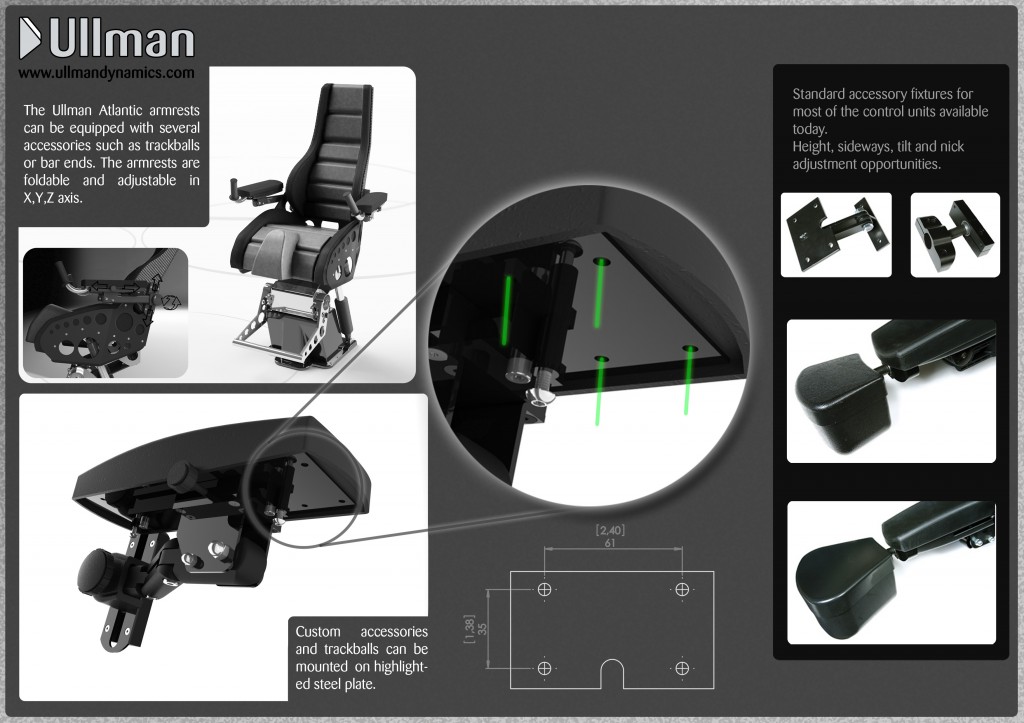 Videos - Arctic
Will be uploaded shortly.
Contact Form
Would you like us to contact you?
User Feedback
"… the Ullman seats were incredible. I've now come to view them as essential safety equipment and I was really impressed with their performance."
- Andy Warrender, Head of the global Fabrics Division of WL Gore & Associates, manufacturers of GORE-TEX® products.