Accessories
Foldable footrest
To adjust the seating height, we have developed a large foldable footrest.It is large enough to accommodate the whole front half of the foot. It can be retro-fitted to any seat or base.
By not supporting the heel you allow the calf muscles to participate in the shock absorption, just like on horse back riding and Motocross riding.
The foot rest is made of machined aluminium 7075-T6 (Aeroplane aluminium), anodized black.It is made with an anti-slip surface for ultimate grip and 3 side ridges preventing slip-off.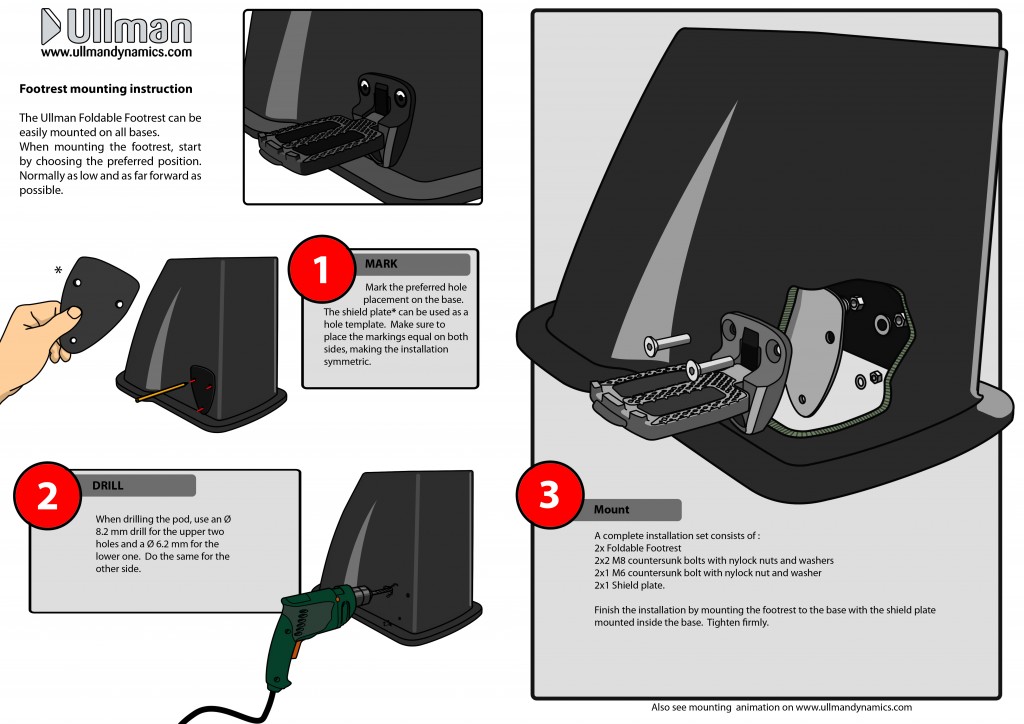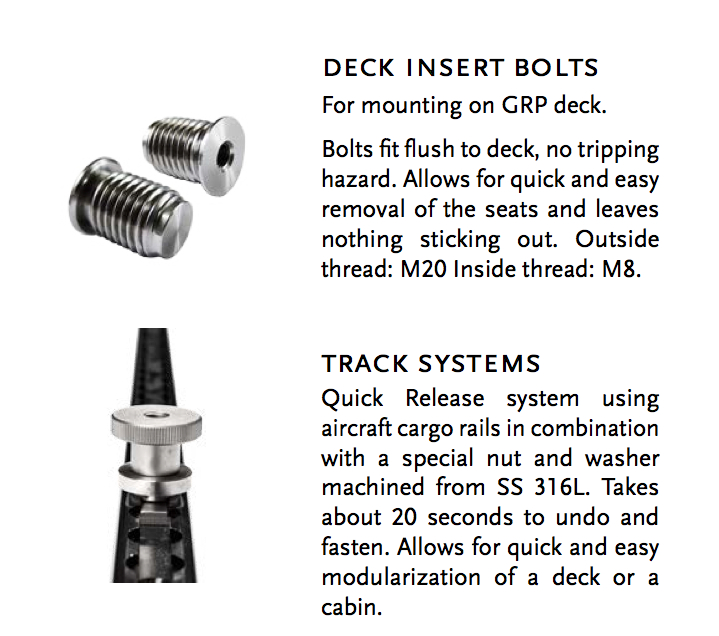 References - Accessories
Will be uploaded shortly.
Videos - Accessories
Will be uploaded shortly.
Accessory: Handle Bar Atlantic
---
Handlebar for passive crew or passengers for holding on to the seat.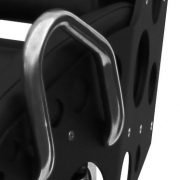 Slim design allows for easy in- and egress as well as minimal lateral space utilization.
The handle is shaped and placed for maximum grip strength and arm strength.
Can be coated for higher friction and insulation.
Accessory: Multi Bases 2.0 & 1.5
---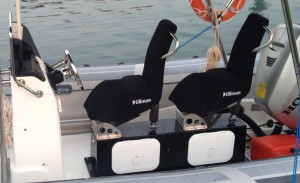 Bases that can be welded with aluminium plates or fibreglass.
These bases can be built to accommodate 1, 2 or more seats in line.
The 2.0 model has both seats completely mounted on top of the base.
The 1.5 model has the damper of the rear seat mounted on the back surface of the base.
Both models are allow very good storage space with hatches.
Accessory: Deck insert bolts
---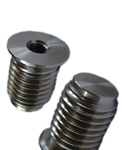 Insert bolts for mounting Ullman Jockey Seats on GRP deck.
Bolts fit flush to deck, no tripping hazard.
Allows for quick and easy removal of the seats and leaves nothing sticking out.
Outside thread: M20
Inside thread: M8
Accessory: Lap belt air tech
---
Where there is risk for capsizing, crews on cabin boats are recommended to use lap belts. This is to prevent head and neck injuries when a boat gets turned upside down. For open high-speed boats lap belts are recommended for the navigator seats. This enables the navigator to use both hands for navigation tasks.
Accessory: Insulation handles
---
Handles with thermal insulation can be fitted to any Ullman seat.
This polymer coating also gives a softer surface and higher friction than stainless steel.
It is very useful for cold climates and in situations where anti-glare is important.
Contact Form
Would you like us to contact you?
User Feedback
From my side, we chose Caribe as our RIB supplier as I had experience of the speed, durability and performance of the Caribe brand, which made it the perfect high-speed response craft for my marina. Originally we did not specify the Ullman seat option due to the increased sale price, but after Caribe convinced [...]