2012-09-20 13:51:37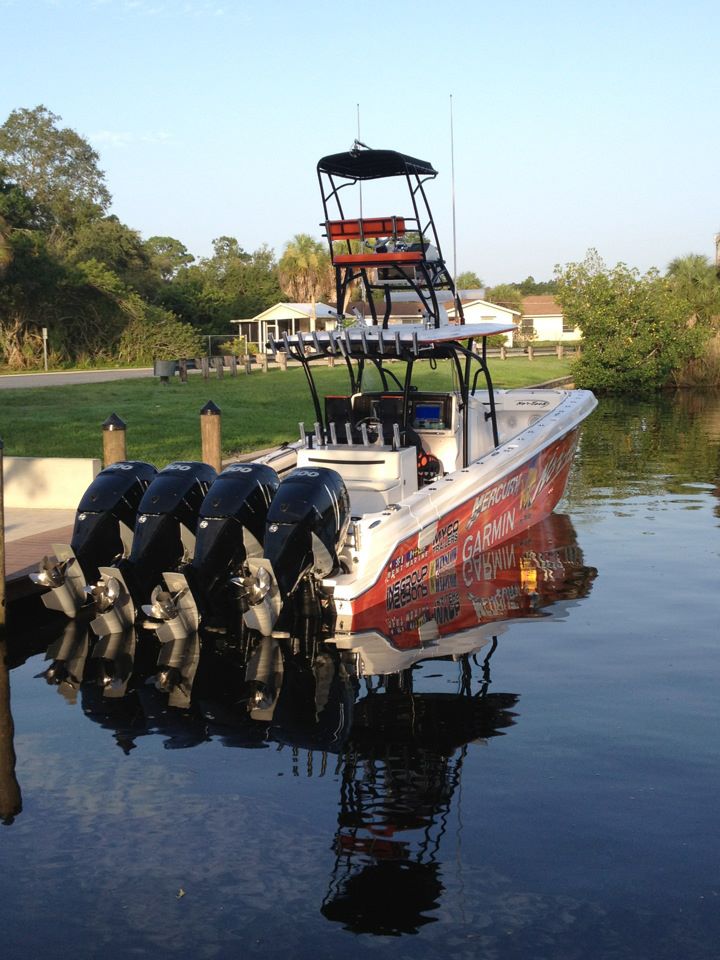 Alden Thornton answering a question on "The Hull Truth" weather he has any feedback to give on his new Ullman Atlantic Seats.
I am fairly confident that i would not be able to fish offshore without the Ullman seats.
The seat itself controlls and dampens the shock to your entire body, all of that being siad the Ullman's, it is a family company, have given me first class personal attention up to and including enquiring as to the exact disc and exact problem with each disc to try and help with the placement of the seat as it relates to the steering wheel and throttles.
The Ullman's actually helped with the ergonomics of the helm location.
Besides that, the crew all fight over the second seat, my wife usually gets to ride there but saturday for instance one of our larger friends rode there, he admits to 370, not sure that is quite the exact number but maybe close.
Alden Thornton
Nor-Tech Hi-Performance Boats
National Saltwater Sales Manager
Fishing Team Manager
2013-02-13 15:36:54
It will come as no surprise to you that I am extremely satisfied with the seats, the overall ride experience is very comfortable and a considerable improvement from the standard jockey seats.  With the new Biscaya seats our time spent cruising between scientific data buoys or sampling stations is much more pleasurable.  We are now arriving on station much fresher and ready to work; the normal fatigue associated with a long sea journey practically irradiated by a seat that does the work.  Thank you for all your support and the information you provided during my decision making process and I am definitely not disappointed with the decision I made.
Best Regards
James
Bio-Optical Oceanographer
Western Channel Observatory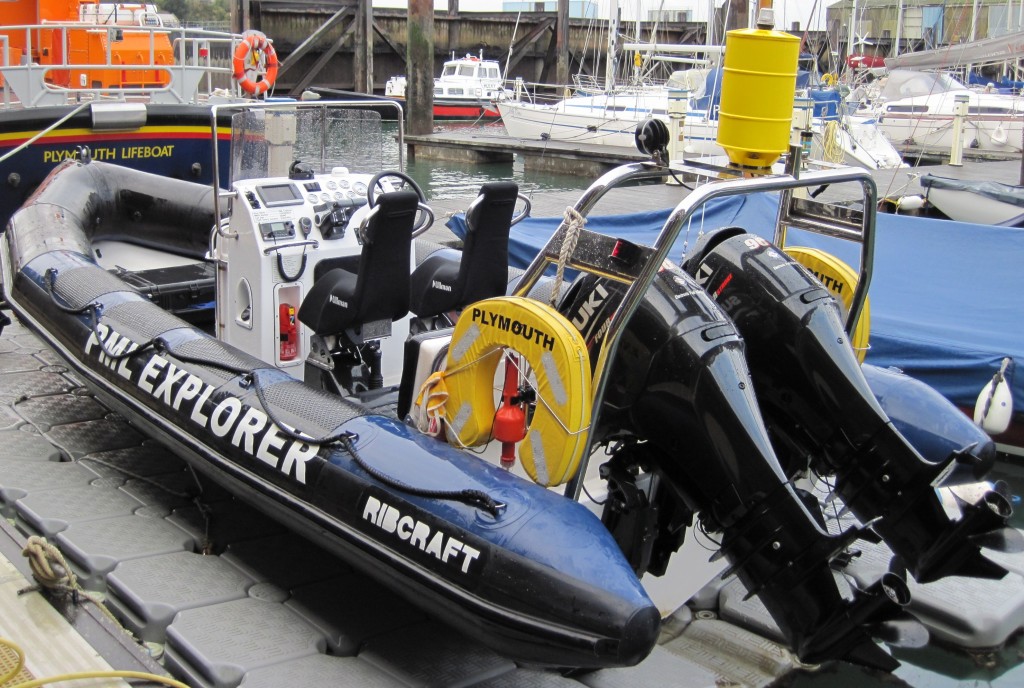 2012-10-02 16:54:45
From my side, we chose Caribe as our RIB supplier as I had experience of the speed, durability and performance of the Caribe brand, which made it the perfect high-speed response craft for my marina.
Originally we did not specify the Ullman seat option due to the increased sale price, but after Caribe convinced us otherwise, we are now very glad that we did.
We have piloted our RIB in the dark, in high seas and flat seas, for rescue, pleasure trips, piloting and regatta race management, and the Ullman seats have made each of these occasions far more comfortable and convenient. As is often the case, it is not the strength of the vessel that dictates speed/performance, it is the comfort of the passengers. And in this respect the Ullman seats have enabled long trips to be carried out smoothly, despite aggressive wave action.
Using the covers as well, the seats have so far withstood 1.5 years out in the UAE sun, and were also used all summer with heats exceeding 55 degrees. We have yet to have any complaint or issue with them.
So I would indeed recommend Ullman to any commercial operator looking to specify a work boat.
Capt. Toby Haws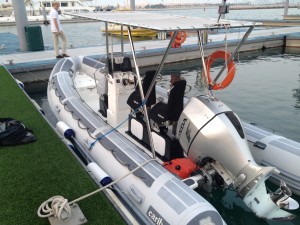 Marina Manager
Emirates Palace Marina
Managed by ART Marine Marinas
West Corniche Road
P.O.Box 39999, Abu Dhabi, UAE
2012-08-17 10:35:55
Hi Carl,
We are installing the seats this week, the two console seats are in and they look amazing!
There is nothing else that I need right now but I will let you know if anything else comes up.
It has been a pleasure doing business with you guys, very professional and great customer service, I would recommend you to anybody.
Will send you pictures of the boat in operation and look forward to ordering more seats.
Best Regards
Laurence
2012-07-03 14:02:13
I am a French happy owner of a 23 feet RIB from Kelt, a Sea Hawk 225,  which I use with my family in South Britanny, and at the same time seriously  considering the acquisition of a larger RIB (probably from 26 to 29 feet).
I have a very good relationship with my boat dealer, who just "built" a Revenger 25 with two of your seats. I have tried it and must say they are absolutely fantastic, I definitely want those on my next boat…. The question is: which boat !!?
François
2011-11-18 18:13:08
I have tried these seats and they are simply amazing. I ran for about ten minutes into a head sea, 1 to 1,5m of waves very short. All of a sudden I realised that not only was I extremely comfortable but I was able to keep my eyes focused on the sea in front of me because my head was no longer bounding around my shoulders. In fact what you find is that the boat "floats" between you and the sea
2011-08-08 10:04:27
For me there were two pieces of kit that were absolutely crucial to the success and safety of the trip – naturally I am thinking of the MUSTO GORE-TEX suits but for me the Ullman seats were incredible.  I've now come to view them as essential safety equipment and I was really impressed with their performance.  Can't thank you enough for this as without them the trip would not have been safe and certainly a lot less comfortable.  I'll have a problem going back to my own RIB now!

Thank you for your support,

Andy Warrender

Head of the global Fabrics Division of WL Gore & Associates, manufacturers of GORE-TEX® products
2011-07-11 16:11:53
"Without question, Ullman seat technology has totally transformed safety and crew comfort. In nearly a quarter of a century of offshore powerboating and RIB adventuring, I have never had such a shock free ride as the one experienced on the GORE-TEX® Arctic Challenge. Ullman's pioneering seat technology really works as I can testify firsthand."
"Hugo Montgomery-Swan, Organiser of the Arctic Challenge"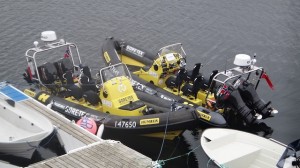 2010-10-18 10:07:17
Dear Johan,
Lorne Campbell, Jeremy Watts (owner of Ice Marine – Bladerunner manufacturers) and I have just returned from Hawai'i, where we have ridden the Mosquito RIB and experienced your seats for the first time.
I would just like to pass on our congratulations to you on a fantastic design. We (and all at Navatek) are very impressed by the seats performance. I actually took a while to 'trust' the seat and let it do some of the work, rather than take all of the forces on my legs, as I would normally do when the conditions are rough!
When I did though I was extremely impressed.
Lorne would like to pass on his congratulations and best wishes also.
Best regards,
John
John Guille
Naval Architect
Navatek Ltd
2010-10-18 10:06:47
Hi!
On behalf the Coast Guard I would like to forward some feedback from the operators of the new ALUSAFE-1050 IKV FPRC.
The boat has been used in rescue, police and customs operations etc….
So far all experience of the boat is only positive.
The boat feels really solid and handles very well in high sea states.
The new Ullman Atlantic Seats so far are a great success.
With boat controls, joystick and plotter controls integrated, the MMI is optimized. This is really good!
Best Regards
Stein Magne Eidissen
Technical Director
Coast Guard SOUTH
Contact Form
Would you like us to contact you?
User Feedback
"I want to let you know that the Biscaya seats have changed my life"
"More over i come home less tired because I am confident sitting all day during my navigation."
-Arnaud de Wildenberg, Photographe-Moniteur guide de pêche