Our Mission:

Protecting People
Providing the ultimate suspension seats for high-performance boats.
Enable operators and crews to carry out missions in high seas,
at high speeds, without injuries, with minimal fatigue and maximum comfort.
Ullman Dynamics is the World Leader in Shock Mitigation Seating. 
Ullman's are the only scientifically proven Marine Suspension Seats. 

Ullman Jockey Seat Patrol 
The Ullman Patrol Seat is the most comfortable jockey seat on the market. The updated seat is optimized in every sense to enable operations to be conducted safely, comfortably and with confidence in even the roughest of conditions and over longer periods of time. The Patrol seat features a large seating area with thick padding and allows sitting in several different positions.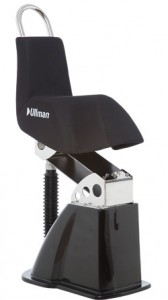 Ullman Jockey Seat Compact
The Compact Seat is designed to fit in limited spaces.
Takes almost no more space than the person seated in it.
Horseshoe shaped handle – for passengers sitting or standing behind.
Extra padding on front of backrest.
Zipped pouch for gear on backside of backrest.

Ullman Atlantic Seat 
The seat is designed primarily for cabin boats and allows both a straddle position when necessary and reclining when possible. It features: Superb comfort with soft leather upholstery and excellent support from the extra-high carbon-fibre backrest. Vinyl upholstery is optional for open cockpits. Armrests with fittings for joystick and trackball MMIs are optional. Suspension is via the Ullman Leaflex™ Atlantic Suspension Mechanism and has twin adjustable dampers.
February News.
04/02
Ullman Cockpit Design Service in The Royal Institution of Naval Architects magazine.
We have a team dedicated to assist our customers in designing ergonomically optimised cockpits.
At your service.
-Advise on Cockpit Design
-Paper impact measurements on different seats
-Human Impact article from a leisure boat magazine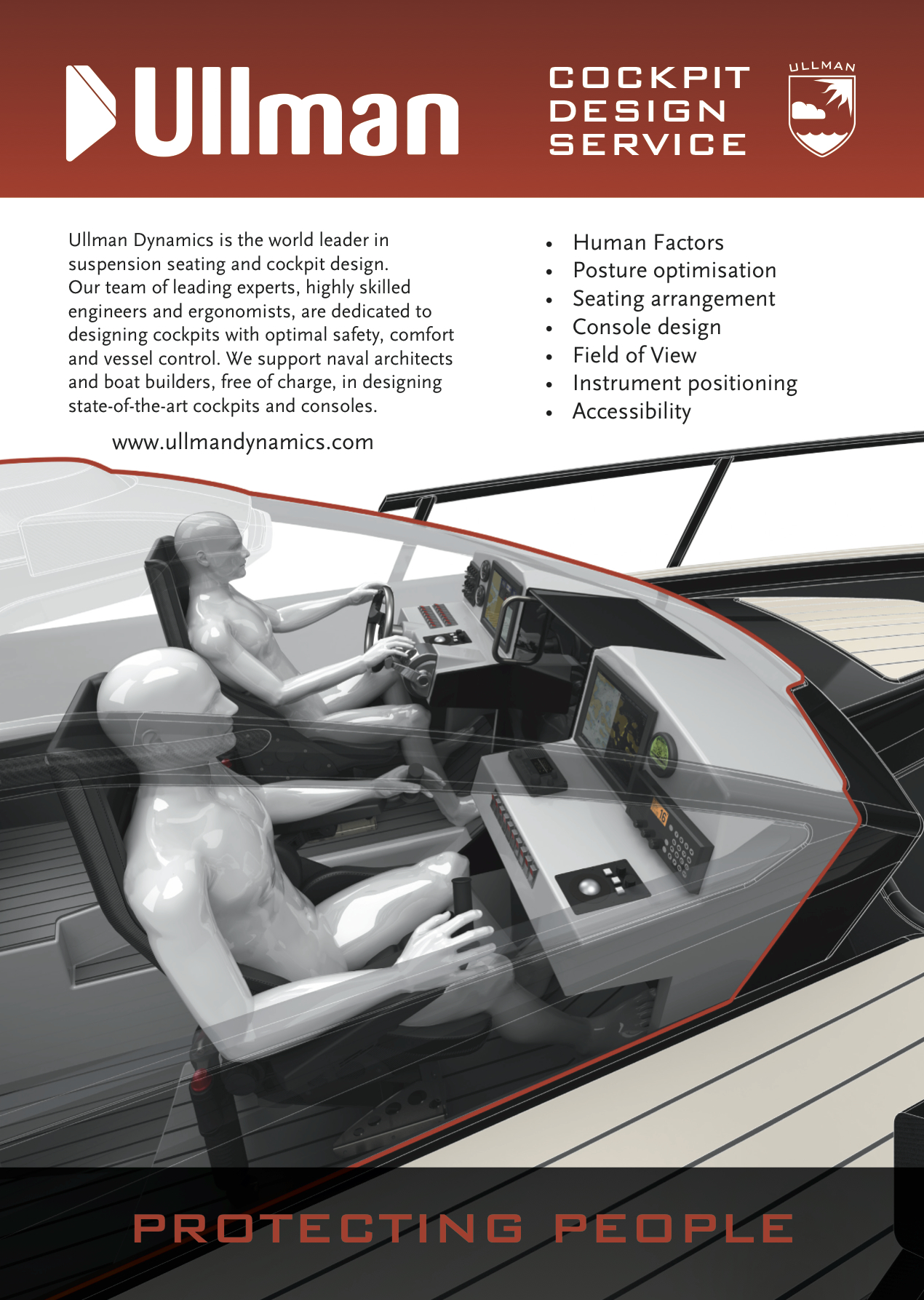 2014 Brochure
-Nuevo folleto -Новый Брошюра

Contact Form
Would you like us to contact you?
User Feedback
"I want to let you know that the Biscaya seats have changed my life"
"More over i come home less tired because I am confident sitting all day during my navigation."
-Arnaud de Wildenberg, Photographe-Moniteur guide de pêche